Pictures of: Arraial d 'Ajuda, Bahia
Hotels and other Accommodation
World Nomads
The Travel Insurance with the largest coverage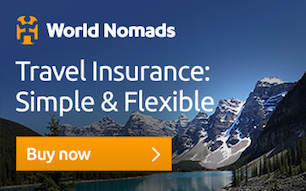 ---
Security
With the exception of some known high risk areas (mainly in urban areas) and easily identifiable, tourist Brazil has a medium safety profile. Thus, as a rule, some caution and attention is advised when walking on foot in urban centers, especially at night, even in places of high tourist frequency, because of the possible occurrence of robberies and theft, sometimes with great physical violence.

Transporting and displaying any objects that may be viewed as valuable is not recommended. In the event of a robbery, one should never offer the least resistance or seek escape, given the high possibility of being subjected to violence.

Motoring at night or using taxis that are not accredited by the tourist authorities or recommended by hotel units should be avoided.

Tourists are advised to bring only photocopies of their documents, leaving the originals in the hotel safe.
---
Main tourist points
The main attractions are Rua do Mucugê, Apaga-Fogo Beach, Araçaípe Beach, Fisherman's Beach, Mucugê Beach, Parracho Beach, Pitinga Beach, Mucugê Beach, Lagoa Azul Beach, Taípe Beach.
Arraial d'Ajuda is one of the best lodging options in this region. By day, hiking is the best program in Arraial.
---
Weather
Arraial d`Ajuda é um distrito que faz parte do município de Porto Seguro, sendo separados por um rio. A média anual de temperatura fica em torno dos 25ºC, mas chega a máximas de 40ºC no verão. Já no inverno, a média cai para os 21ºC. As chuvas são bem distribuídas e podem ocorrer durante todo o ano.
---
Presentation
Arraial d'Ajuda is a district in the Brazilian municipality of Porto Seguro, on the coast of the state of Bahia. The small village is characterized by its paradisiacal beaches, lush nature and uniquely styled buildings. It attracts tourists from all over the world and is considered a meeting place for writers, musicians and artists.
The center of Arraial d'Ajuda stands out for its many tourist attractions such as restaurants, bars and historical places of interest, art galleries, etc.
---
Other tourist destinations in:

Brazil
---
Other world tourist destinations
---
City destinations and weekend getaways
---
Why to book with TOURISTIC ROUTES
The best prices
Our partnerships with the world´s largest operators offer research on the best market prices.
More options
At Rotas Turisticos you can book the hotel, buy the air ticket, book the transfer from the airport to the hotel and vice versa, book the local excursions, rent the car, take travel insurance and consult the places to visit and where to go.
Holiday Tips & Destinations
Hundreds of holiday destinations with all the options that allow you to easily choose the destination that best suits your dream vacation.
---
---