Pictures of: Penedo - Finnish colony
Hotels and other Accommodation
World Nomads
The Travel Insurance with the largest coverage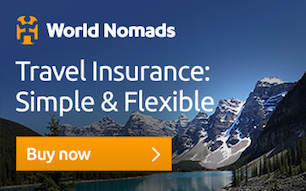 ---
Penedo
Penedo is an old Finnish colony, located between São Paulo and Rio de Janeiro. Due to its location in a mountainous region, the climate is much colder than normal in the region, which is why the former settlers from Finland chose the place, making them feel at home. The walks in the region of Penedo are quite pleasant, nature is vast and is present throughout the city. The waterfalls are a great option for the hottest days, or even to be admired. Horseback riding or trout fishing are other attractions in the city. Pico do Penedinho, with its beautiful view, and the Finnish Museum are also options in what to do in Penedo. The attractions of Penedo are not only natural and traditional, because it has several shops and restaurants with a lot of quality (some specialized in Finnish gastronomy). B & Bs and hotels are very welcoming. In Penedo we also recommend visiting the "Little Finland" Park which faithfully reproduces a small Finnish town. Penedo is a town with a little more than five thousand inhabitants, very calm, packed by the sound of the waters of the waterfalls.
The climate is mild but with a few degrees less than the entire surrounding region.
A sauna bath in the late afternoon is a ritual that helps you regain your energy.
In addition, it is worth remembering that Penedo is the only Finnish colony in Brazil.
---
Gastronomy
One of the gastronomic options in Penedo is undoubtedly the dishes based on Finnish gastronomy, the restaurants of Penedo are known for their quality, with very good service and a wide variety of dishes very well presented.

Due to its cold climate, and to its origin Penedo has the Chocolate that is manufactured right there, using local ingredients.
---
Other tourist destinations in:

Brazil
---
Other world tourist destinations
---
City destinations and weekend getaways
---
Why to book with TOURISTIC ROUTES
The best prices
Our partnerships with the world´s largest operators offer research on the best market prices.
More options
At Rotas Turisticos you can book the hotel, buy the air ticket, book the transfer from the airport to the hotel and vice versa, book the local excursions, rent the car, take travel insurance and consult the places to visit and where to go.
Holiday Tips & Destinations
Hundreds of holiday destinations with all the options that allow you to easily choose the destination that best suits your dream vacation.
---
---